How many of us have tried a diet plan that did not work? It almost seems like losing weight is not that simple as it seems. I mean, calories in versus calories out… It cannot be that complicated, right? Unfortunately, there are too many factors involved in the process of caloric expenditure and burning fat for fuel.
One of these factors is detox, carried out by the liver. Without a doubt, maintaining a healthy liver and free of toxins is essential for our health, and it plays an important role in the fat-burning process. However, we often do not eat properly, do not exercise, or take care of our well-being in general. This affects our health and diminishes our effectiveness to burn fat and lose weight.
Fortunately, there are several things you can do to fix this and to become a calorie-burning machine. When it comes to food, juices and smoothies are a great way to help purify and detoxify the liver. For this reason, we have come with the best buying guide that contains everything you need to know to find the best juices to kickstart your weight loss plan.
The 3 best juice cleanse for weight loss in 2021
There are several juice brands out there that offer nutrient rich, low calorie plans. It can be quite tricky to compare the quality of the produce – which is one of the most important factor. Further down we'll discuss what to look out for in a juice cleanse and we'll answer a bunch of the most frequently asked questions. 
But first, we're going to have a look at our top juice cleanse picks for weight loss. 
The Plenish 3-Day WEIGHT LOSS CLEANSE
Plenish 3-Day Cleanse Level 3 (Lowest Calorie)
You'll get 3 litres of (mostly green) cold-pressed pure organic fruit & vegs per day (around 820 calories).
While you'll likely be in a calorie deficit, which will help you hit your weight loss goals, you'll also be a in nutrient positive, with 6kg of raw, 100% organic produce every single day.
This is the perfect juice plan for Weight Loss and to Kick Off your new diet. 
➞ Order your cleanse at plenishdrinks.com for a free next day delivery.
DrDetoxBox 3-Days Weight Loss Plan
A mix of 6 juices and 3 shots, good for only 627,4 calories per day. That's half the quantity of produce you get with a Plenish Cleanse, but also half the price.
If you're looking for lower priced juice plan to kick off your diet – then this might the right one for you!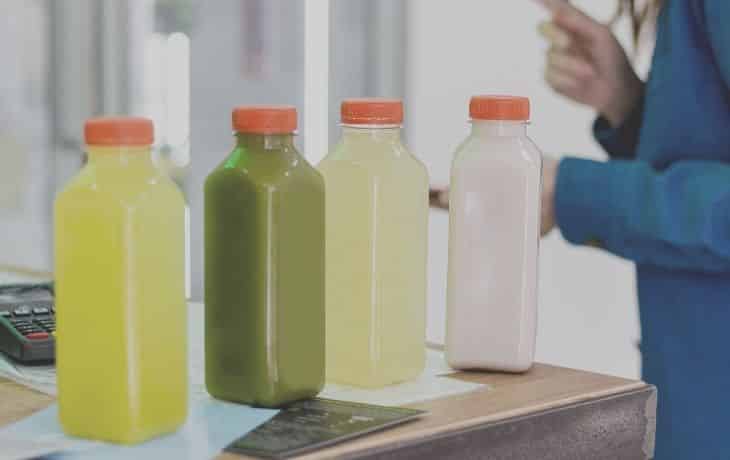 What To Look Out For In A Juice Cleanse For Weight Loss
Finding the right juice for your goals is pretty difficult. So, we will explain in detail everything you should analyze before choosing a juice for your detox plan for weight loss. We always recommend you investigate, read reviews, and ask professionals to understand what is best for you and your goals. Therefore, we have broken down the properties that juices for weight loss have into three categories: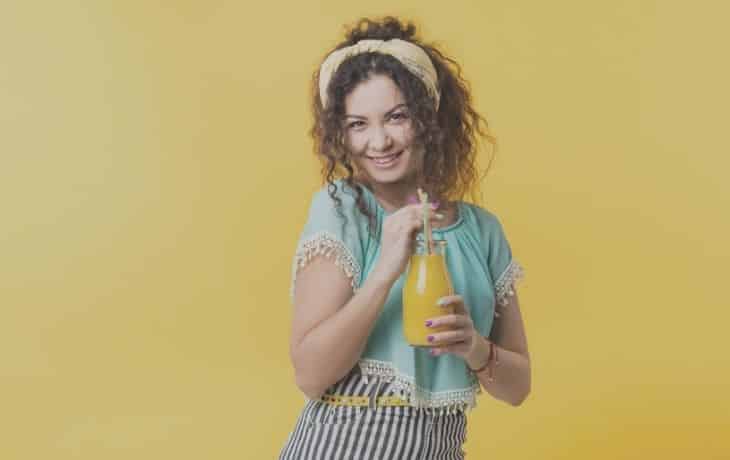 Benefits Of Cleansing Your Liver For Weight Loss
There are several reasons why starting a liver cleanse can be the best way to approach weight loss or kickstart your metabolism, and help your body burn fat for fuel more effectively. But why is it necessary to do a liver cleanse?
The stresses of daily modern life and an unhealthy and unbalanced diet can build up toxins in your liver. You see, the liver generates fat and then stores it in excess. Thus, if you carry out a liver detox diet every now and then to improve your liver function, you could burn fat more effectively and feel even more energized to be physically active, wake up earlier, and perform better at work or school.
How Much Weight Can I Lose With a Juice Detox?
Juicing for weight loss has been around for a long time. Nonetheless, it should be noted that juice by itself will not make you lose weight on its own. So, to better understand this, let's take a quick look at how your body burns fat for fuel, resulting in weight loss.
Nothing is created or destroyed, it is only transformed. Likewise, body fat does not disappear or melt, it changes its shape. When you lose weight, the body transforms the molecules of fat cells into energy, determined by the number of calories available in your body.
When we consume calories from food, a certain amount of these is burned during digestion. Then, the body uses the remaining energy or converts it to fat for storage. To lose weight, you have to burn more calories than the total amount you eat, which is called a calorie deficit.
Now, with that said, as you may imagine juices alone won't make you lose weight. However, they will keep us full for longer, thanks to the amount of fibre in fruits and vegetables, with fewer calories. Thus, leading to weight loss. On the other hand, drinking fresh juices is an excellent way to add a variety of nutrients that help speed up our metabolism and, thus, burn more calories.
In general, a healthy person may lose around 2lb to 5lb with a three day cleanse. However, most of the lost weight may be water weight. The body takes longer to burn fat and use it as energy. Yet, a 3 day cleanse is a great way to start a healthy and clean diet and a good workout program to continue shedding off extra pounds.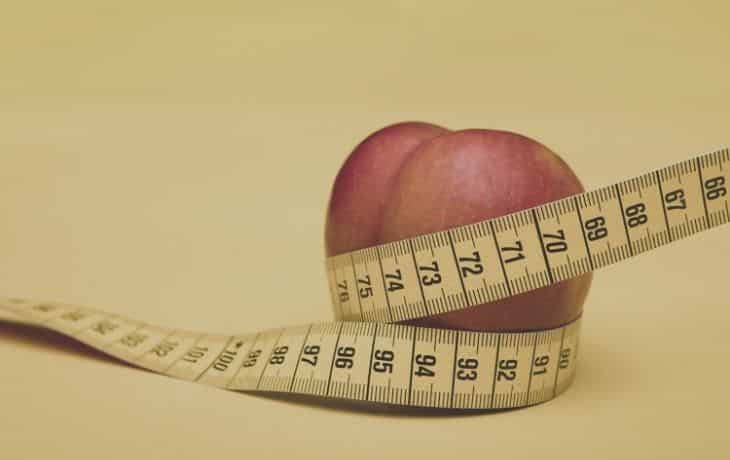 Frequently Asked Questions About Diet Juicing
Final Thoughts
Regular consumption of unhealthy food reduces your body's natural ability to eliminate dangerous chemical compounds that harm the body, as well as burning fat. There are a few indicators of toxic levels in our body, such as feeling bloated, fatigue, frequent colds, digestive problems, allergies, and migraines.
These toxins can lead to hormonal imbalances, immune system failure, nutritional deficiencies, and inefficient metabolism, which is slower and, thus, burns fewer calories than they should. So, a cleansing juice plan for weight loss is a great way to repair, maintain, and optimize your own body's ability to detoxify and lose weight.