We all want to feel great and boost our metabolism, whilst getting stronger, healthier, and improving our immune system. Well, there's a great way to achieve this and more and it comes in the comforting form of a vegetable soup. It's called a soup detox. Just as the juice detox cleanse, you can also do this with delicious and hearty soups that will warm your body and make you feel cosy this season.
As the days become shorter and it keeps getting cold, we need to make sure that we are ready to receive the cold and dark months of the year. Especially now amid a global pandemic, it is important to ramp up our metabolism and boost our immunity, and what better way to prepare ourselves than with a traditional soup diet? Rich in nutrients and satisfying. Today we will be looking at what this is, how it can help you, and what is the best soup cleanse in the UK.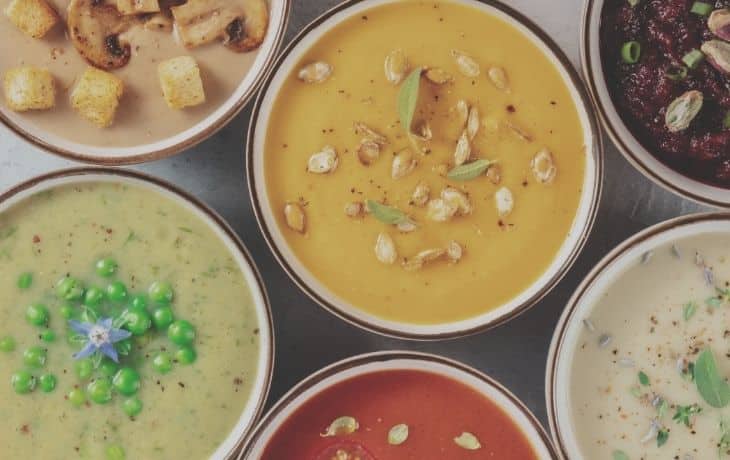 The 3 Most Nutritious and Tasty Soup Cleanse Diets
There are quite a few brands that offer Soup Cleanses out there – it's a quick and easy way to follow this healthy diet whilst not having to spend hours in the kitchen every day. 
It can be difficult to choose – which soup cleanse is the most nutritious? Which one has the most tasty soups? And which one won't leave you starved and low on energy for a week? 
First, we're going to introduce you to three of our favourite soup cleanses. Further down, we're going to explain exactly what you need to look for in a soup cleanse.  
Press & Nourish Soup Cleanse
Filling and most importantly, tasty! A program combined equally with juices and soups that include a multitude of nutrient-dense superfoods, great for boosting energy levels. Leaving you looking and feeling great from the inside out – feel better in just one day of cleansing your body!
You'll consume 4 cold-pressed juices and 3 soups per day for the duration of your cleanse.
Simple and tasty – this soup cleanse is the perfect option if you're looking to detox and give your digestive system a break. Designed to give your body a cleanse while keeping your energy levels up without the high calories.
You will receive 4 soups a day for 3 days:
Moroccan Lentil Soup (216kcal)
Tomato & Basil Soup (120kcal)
Cauliflower & Turmeric Soup (233kcal)
Thai Coconut Soup (528kcal)


Start your Soup Cleanse now!
Presscription Soup Cleanse
3-Day Immunity Boost & Fully Detox
Strengthen and support your immune system with this complete detox program from Presscription.
A warming and hearty selection of 3x500ml organic soups, 3x500ml cold-pressed juices and 2 booster shots a day to keep you in fighting shape AND boost your immunity!
This juice and soup cleanse might be a little bit more expensive, it's the absolute best detox program you can get!
What is a Soup Diet and Why Not Just Juice Cleanse?
We all love a good juice cleanse, and the feeling you get after you finish it: You feel more energized, lighter, focused, and happier. We tend to gravitate toward juice detoxes. But in the colder months, when our bodies crave warmth and comfort, juice at every meal does not sound very appealing. So, soup—the ultimate comfort food—makes a lot more sense as winter comes. 
Soup has other benefits, too: Soup is a good way to deliver those nutrients to your body, whilst detoxifying your body and helping your liver do its job. Since it is primarily made with vegetables, it's super low on the glycemic scale, which means that your blood sugar levels will be stabilized. Additionally, it's packed with fibre, which makes it quite filling, and it's also filled with micronutrients, such as vitamins, minerals, and antioxidants. So, soup is a great ally for this coming winter!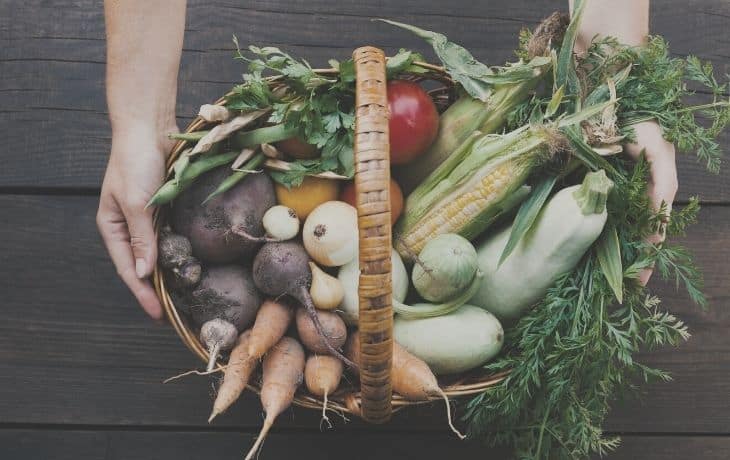 What You Need to Look For in a Soup Cleanse
A good soup cleanse needs to pass quite a few criteria to be labelled as a good quality product. This way you can make sure that it provides you with the vitamins and minerals you need from a good source, such as organic vegetables, free from pesticides and additives, and grown in rich soil, which ensures its nutrient density.
Buying Considerations for Soup Diets
It should be 100% organic and not contain added ingredients or food additives. Eating fresh organic food that is in season and knowing where it comes from and how it is produced are all positive aspects. Also, this way you're ensuring that there are no unwanted and potentially harmful substances in your food. This also means that the soil receives proper nutrition, which means it contains more nutrients than other vegetables.
Our top picks are made with the highest quality produce, grown without pesticides, and naturally high in antioxidants.
It has to do what it promises. Our programs are carefully reviewed and tested to ensure results. So, what can you realistically expect from a soup cleanse?
Increased energy levels.
Stable blood sugar levels.
Better sleep.
Less inflammation and bloating.
Better mood.
Improved gut microbiome.
Better digestion.
Stronger immunity, fewer chances of catching a viral or bacterial infection.
Weight loss.
Less (or less frequent) unhealthy food cravings.
Below we will expand further on buying considerations for soup diets. 
The Types Of Soups And Quality Of The Veggies
The quality of the vegetables is one of the main factors you need to look at when choosing your soup. Not only should you be looking at whether you like the vegetables included in the soup or not, but you should also be looking at the quality of the selection.
The ingredients in your soup will dictate the results of your Detox. Therefore, depending on your goals, whether that is weight-loss or detox, you need to make sure that your soup has the best ingredients for that desired outcome.
For example if you want to lose weight, you need to make sure that your soup does not have too many calories, this would be no more than 500 per soup. It should also include vegetables lower in calories, but high in micronutrients, such as celery and spinach, for example.
If you simply want to detox, then you need to focus on the quality of the nutrients, based on the ingredients in the soup. Always read the label, and make sure that it says that is locally grown in the UK. You also need to make sure that the soup does not contain added ingredients, or artificial flavours, as well as checking if it is completely organic and pesticide-free.
The Total Duration Of The Soup Cleanse
For beginners, we recommend no more than three days. Thus, keeping this in mind when purchasing your pick matters, as you need to ensure you'll have enough soup for each day.
The Hard Facts: Nutrients & Kcal Per Day
Nutrients and calories this again will depend on the type of the talks you want to do. For instance, if you are trying to lose weight, then it should be on the lower end of calorie because you actually want to achieve a calorie deficit. On the other hand, if it is for detox, then try to make sure that both the quantity and the quality of the soup allows you to obtain the required daily calories and nutrient density.
Taste & Variety
Perhaps the most important factor for some, a good tasting soup & variety of flavours will help you get through your diet more easily. You need to make this simple and easy for you. Choose a selection you actually like, if for example, you hate broccoli, don't choose a selection that contains broccoli. And though this may seem obvious, you might be surprised how many people don't read the labels. Always ensure top choose something of your liking, as well as filling. Make sure that the fibre content is adequate. An adult's daily fibre intake recommendation ranges between 25 grams and 30 grams.
As for the variety, a mix of various juice and soup flavours is great. Various ingredients will give you various benefits and nutrients. But make sure all the ingredients are organic and actually add nutritional value to your diet.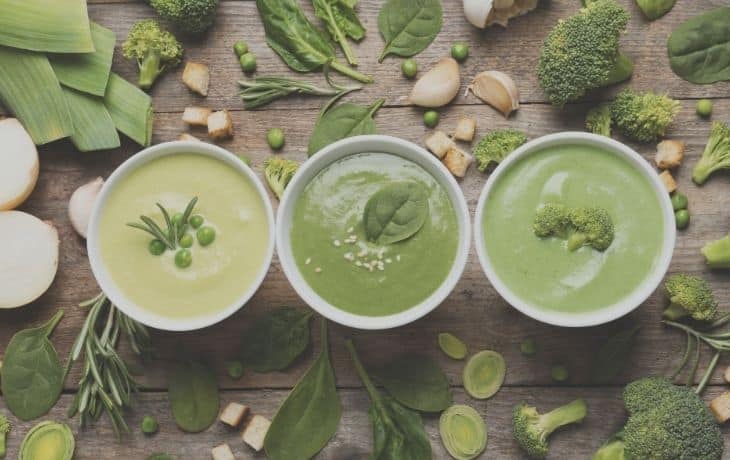 Frequently Asked Questions About Soup Detoxing
Final Takeaways
The "magic" of soups to fight or avoid the flu is not just a good old grandma tradition, they became popular for a reason! The temperature and the amount of liquid present in soups are two key variables why this is such a great way to fight a cold or to boost our immune system.
On the one hand, the heat comforts us, relaxes us and provides us with a sensation of relief allowing the body to be hydrated. Hydration is important at all times, but when recovering from the flu, for example, it is essential. Through hydration, we can:
● Prevent the mucous membranes of the mouth, eyes, nose, etc. from drying out, relieving irritation and inflammation of the respiratory tract.
● Facilitate blood flow and cell production.
● Regulate body temperature.
● Improve digestive function.
So, now you know, it's not your grandma's myth, it's true! Soups are a great way to keep your body strong during a cold winter. So make this soup cleanse plan your best ally, and get ready because winter is coming!